NLP. Training Seminars, NLP Coaching, Articles & Blog

Welcome to the Mastery InSight Institute.
We aim to help improve your leadership & change-management skills dramatically. To provide you with excellent techniques, & actionable strategies for improving relationships & succeeding more in business. We'll give you an unfair advantage in achieving your goals, and in developing more persuasive and effective communication skills.
We provide high-quality NLP training, NLP CDs & DVDs, & NLP coaching. In most cases, our workshops & CD/DVD recordings are highly useful for most anyone with any level of NLP background. We enjoy a high level of return customers & students, once people become familiar with the quality of our work!
Feel free to subscribe to our newsletter, and if you'd like even more info including a free CD & sensory-system vocabulary list & product/seminar catalog, & our occasional announcements by mail & email newsletter. Feel free to fill out a Welcome Packet Request Form entry to request those free NLP gifts.
Enjoy! Feel free to contact us if you have any questions on NLP coaching, NLP training seminars, or NLP home-study investments. Again -- sign that Welcome Packet Request Form to receive your free NLP gifts and our catalog; I do sometimes send out special offers, incentives & announcements by mail & email, that never get posted to the website.
Sincerely,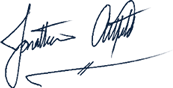 Jonathan Altfeld
NLP Trainer, Business Coach, & Life Coach
Mastery InSight Institute
This site focuses on applying and using NLP to help you resolve conflict, improve communication, manage your emotions, strategize more effectively, enrich your life, enhance your business, develop NLP sales skills, influence, relationships, and behavior. As we specialize in offering NLP courses, seminars, and trainings in a range of situations, we hope to provide the NLP Practitioner and NLP Master Practitioner, coach, life coach, and business coach, with advanced NLP skills and insights, just as we offer a range of products and services to help new NLP students hit the ground running. Feel free to explore our free NLP chat transcripts and NLP articles here.
Author: Jonathan Altfeld