Public Speaking & Presentation Skills with NLP, Level 2 for Strategic Leadership
To elevate from being just GOOD as a Public Speaker, 
to Truly Extra-ordinary... doesn't require learning a "secret."
It requires: A Great Message, A Compelling Perspective,
Fire in the Belly, Personal Stories, and Killer Platform Strategies.
And since you'll NEVER see beyond your own blind spots,
if you want a fast track to Extra-ordinary, it also requires:
A proven and passionate Trainer and Mentor
committed to your rapid growth and success!
Speaking Ingeniously
Level 2
for Strategic Leadership
      Dear Future Movers and Shakers,
      NLP Trainer and Coach Jonathan Altfeld here.  If we've had the pleasure of working together at one of my Speaking courses, or if you've taken Public Speaking training from others... I emplore you!  If you aim to develop your gifts for presenting further, read on!
      Yes, there's an offer here -- and leading up to that, I've also shared a wide range of important suggestions for you to follow in your own development.  Consider this an advertisement that will inevitably enrich you, just by your reading it.
Embrace the difference
between just Excellence, and Mastery.
      At your speaking level, you MUST embrace the difference between someone who is gifted at what they know... and someone who is both gifted at what they know, and deeply skilled at training you to learn the key skills they have, to help elevate you.  This applies both to people who you pursue for training, AS WELL AS to yourself!
      How this applies to you, as a speaker:  The more gifted you become at what you want to share... the less easily you can track the key details your audiences need to know... to make great use of your content.  I'm telling you this as my gift to you:  When you're busy chunking up on your expertise.. the very thing that makes people compliment you... and that makes you passionate... makes you forgetful of details.  So if you want to teach this to others... if you want to train it to others... you have to go back to school on your expertise... a second time.
      Becoming gifted is what happens when you move from conscious competence... to unconscious competence.  That's when the world starts to recognize your gifts (and usually pay you more for using them).  Once you become gifted.. that does not -ever- mean you're ready to teach that knowledge to others.  In fact... it usually makes you less skilled at effectively training that knowledge... than you were when you were still clunky at it.  So go back to school... re-learn from the ground up.  I promise you... it doesn't negatively impact your expertise as long as you wait until you're already gifted... to do this.  Your future audiences will thank you... and pay you more as a result.
      How this applies to your teachers:  Most of the thought leaders you follow... are excellent... excellent at doing... yet not masterful at training.  Remember, to reach mastery at anything, you have to learn it *at least twice.*  The very process of reaching unconscious competence inevitably makes people incompetent at remembering key details, while they practice their gift at a very high level.  They're great at the overall picture, and they've inevitably lost access to key details.
      It's rare that thought leaders understand this, and make a commitment to going back to square one, and then re-learning their craft from the ground up.  Only after they've done this... can they become extraordinary mentors.  Very compelling speakers are often pressured into rushing their speaking careers, especially if they've written books.  They can end up famous and compelling to listen to... yet woefully inadequate as mentors and trainers.  These sorts of presenters can impress you a lot on stage, but fail to get you to be able to impress yourself or them, in turn.
      The magic is only found... in a perfect balance between Training and Mentoring, something which is only possible in small groups.
      That balance, that magic, cannot be found in larger groups.  It *cannot*.  Yes, larger groups can build more enthusiasm and the applause gets louder, AND... that's more for the benefit of the speaker than it is for the audience members.
      Public speaking is the ideal platform for using transformational skills to uplift and inspire and train audiences.  I've always preferred working with smaller groups, to maximize personal attention and opportunities for feedback and catharsis and profound discoveries.  Further, I don't get to pat myself on the back, until I help enable you to wow yourself, and others, by learning rapidly, and improving dramatically!
      For your next steps in developing your speaking skills... because you're worth it... whether you train with me or with anyone else, please... always demand small training groups and personal mentorship.  Demand it! 
I'm so glad to share a new opportunity
with my "Speaking Ingeniously" students!
     Chances are you count "Speaking Ingeniously" as one of the more profoundly useful training experiences of your life. I know that sounds egotistical for me to write that -- indeed it's challenging my humility to type it.  Yet that has been consistently strong feedback I've received. So I know you enjoyed your course, and have benefited from what we developed in you, during our five days together.
      You learned a lot, grew a lot, discovered more about how to be brilliant in front of groups, and you challenged yourself with style. You impressed yourself, your peers, and me.
      You may have taken this course from me a few months ago, a few years ago, or as much as 15 years ago. That's right, my first time teaching Speaking Ingeniously was back in 2001, under a different title - "Holographic Communication"!  Rest assured, it was essentially the same course.  That's right...
I've had the privilege of training Speakers how
to Transform Audiences for over 15 years!
      You've learned most of these skills (every time the course is taught, there is always some variation).
Opening the Right "Box" with Values-Based Headlines
Emotional State Management
Emotional Intelligence
Emotional State Chaining
Spatial/Stage Anchoring
Voice Coaching & Development
Storytelling Skills
Conciseness on Stage
Clarity of Movement and Gesturing
Packaging Information Optimally
Time Distortion
Nominalizations & When to Use Them (or Not...)
The Spurious Not (or Not...!)
and so much more.
Until now... there was no "Level 2" available.
      You can thank my friends in Youngstown Ohio for motivating me to develop one. Attendees at my recent Speaking Ingeniously course in Ohio (May 2016) practically demanded I return in September for 3 days of further training, so that they can take their speaking skills to the next level up.
       And so, I have developed "Level 2!"  Take a look at my plans for the Level 2 class:
Pre-Requisites:  What we assume you already understand, on arrival:
Emotional-State-Chaining, This CORE SKILLSET taught at Speaking Ingeniously.
An Understanding of Semantic Priming (Opening the Right Box, with...)
Values-Based Headlines for Instant Curiosity, ALWAYS get your audiences curious, for the right reasons, first!
Spatial/Stage Anchoring!  Use the Stage to enable clean, smooth emotional transitions.  For self and audience.
Verbal Cadence Control  How to adjust your pausing and your voice for maximum audience captivation.
Time-Distortion, Refer mostly to problems in the past, and solutions & actions in the future.  Use Future-Perfect for closings.
Embedded Commands and other influential language patterns   Ericksonian language patterns
Sensory-Rich Language, to make your presentations more vibrant and memorable start-to-finish!
How/Why to Be Succinct, Most speakers talk WAY too much and deliver far too much material.

Need Refreshing on any of these topics?

  Don't worry!  If you like, you can take advantage of Jonathan's 1-on-1 phone coaching, in advance of the course, to ensure you're ready for the September course!
More Emotional State Chaining Examples and Styles  This is the core skillset from Speaking Ingeniously.  Most of our students will get more practice and feedback on this throughout Level 2, and I will only spend time teaching new styles and approaches, as needed to help speakers reach their own next level.
"Nested" Loops / Metaphors  While not fault-tolerant, they can be a magical way to entrance an audience.
"Stage Gesture-based Anchoring"  This is more than just anchoring with locations, and worth learning, because speakers that can create "fast triggers" to states they want to elicit again, get far better results!
The Steve Jobs "Holy Smokes" Method How one renowned business leader blew away audiences over and over again.  You'll want to know this, because its a super-easy formula that works every time!
Designing and Delivering Personal Stories  What works, and what doesn't?  How can we re-design and change these... on the fly?
Metaphor Design & Development  Use teaching metaphors to reduce audience resistance, because metaphors tend to slip right into the unconscious minds of our listeners.
Best Practices for Slides &/or Powerpoint  We will cover this *if* the majority of the group in attendance wants to cover this.
The BUSINESS of Speaking.  Share your unique vision with us, and to the degree we have useful experience and knowledge, we will help you build the business you envision.
And much, much more...
      Obviously, the precise list of what topics will get air-time in September is open for discussion.  You know my training style!  As you well know, my aim is to help every single participant in the room to elevate their speaking skills with ideal next steps up.  And to achieve that goal, I need to know enough about each attendee in the room.  And that roster won't be locked in and certain until we're in the room together in September.  So I can share the above likely topics, and we'll likely cover many of those.  We may also cover other things, as needed.
      You can however absolutely expect the same structure each of our three days, that you enjoyed at Speaking Ingeniously.  Mornings are for training, Afternoons are for preparing presentations, practicing, and recording!
      And just like after the first course, you'll receive all your presentations, at the end.  You may have received a videotape, or DVD from me, in the past.  After this course, you'll get an SD Card or a USB Thumb Drive.  No additional fees required.
Speaking Ingeniously Attendees Speak Out!
      Greg Smith says: "I've spent the last two and a half years specifically... reading books, I did a TEDx speech, I've traveled to California several times, working with some of the best presenters in the world...  Jonathan is... a notch above.
      Tina Orr shares her experience: "[...] I guarantee you at the end of this process, that you will never forget the floorplan that he's given you. You won't.  You'll see it in your mind, every single time you want to tell people something, or you want to get up and speak about something... I guarantee you'll start off with a headline, you'll do every single step that he's given you.  [...]"
      Tom Varley says: "[...] I have seen these transitions in the people that took the class with me.  How people came to the class, and how they left, after a week of this teaching, and the influence that Jonathan had on everyone... it was... simply incredible. It allowed everybody to open up, find themselves, and I think just be a little  bit better of who they were... when they first started. [...]"
Here are some more (written) reviews!
Jonathan is a superb trainer with a deep understanding of his subject. His work developing the skills of my team has continued to add value over time."

(Robert hired Jonathan to deliver some of the content from this course, onsite, for his team).
This course is the best integration & application of NLP techniques I have ever experienced. Jonathan is masterful in his ability to help you with your unique speaking & presenting problems. He essentially creates a custom "model" for each participant's presentation success based on your needs, style & goals.
With considerable experience giving keynotes, I thought I was very good on stage. The new skills & confidence that Jonathan has guided into my mind make my previous level of professionalism pale and insignificant by comparison. This class is the best preparation for public speaking that I have ever seen, heard of, or experienced.
Jonathan Altfeld is a highly skilled communicator and trainer whom it is an absolute pleasure to watch at work. He cultivates a learning environment which nurtures and develops the skills and abilities of everyone within the group, and created epic transformations.
The massive growth every attendee experienced in our speaking skills would be hard to believe if we didn't have the DVD evidence! The way Jonathan trains means that everyone, regardless of their current skill level, gets massive benefits from his courses. He has mastered the impossible art of training different skill levels concurrently, and it's the most effortless and powerful learning I've experienced. You won't find the majority of this material anywhere else.
After taking this course in May '05, my monthly income literally doubled! That made the course an extreme bargain. I only wish I'd known about it before I started speaking in public for money. Jonathan recorded all my speeches, and then gave me a DVD at the end of the course. That DVD was the ultimate convincer that my time and money was well spent.
So, like the folks above, you got great value from your speaking course.  Has your improvement since then been slower than you'd like?
      You've heard it time and again... Practice, practice, practice!
      "Practice makes Perfect!"
      And the famous joke, "Pardon me; how do you get to Carnegie Hall?"  "Practice, practice practice."
      And yes, Practice helps lock in existing skills.  And I'm a huge fan of practice and repetition, just as I'm a fan of experimentation and doing new things.  
     For most people, though, practice by itself is not a fast track to new nuances or discoveries.  So, if you were pleased by your progress during your Speaking Ingeniously course (called "Holographic Communication" many years ago...), and aren't quite as happy as your progress achieved on your own since then... I would invite you to sign up and join me at the upcoming 3-day "Speaking Ingeniously Level 2."
      Do you remember how powerful the 4th and 5th days at your course were?  Once we'd gotten "up to speed?"  Do you recall how much more quickly everyone progressed once I began offering feedback at more refined levels, and once you and the rest of your peers had achieved a more refined awareness of what to look and listen for?
      I would simply ask you to imagine spending three days... starting right after your day 5 ended.  You'd not only receive advanced training from me... you'd also be surrounded by a group of amazing and well-trained people, all of whom have shared knowledge and heightened awareness of my State-Chaining model, and all of whom are excited about taking their own next steps, and about contributing to you... taking yours.
      I can't wait to see, hear, and feel what you'll be reaching to achieve, and I look forward to making massive contributions to your growth, again!  Join me and a group of really cool people who are already signed up for this course!  Because you deserve to re-connect with your dreams, and bring them to fruition!
"Speaking Ingeniously" Level 2 will allow you to:
      Optimize Audience Emotional State Chains  This is your primary speaking backbone.  If it serves the state chain, it stays in.  If it distracts from the state chain, it gets removed.  If it's critical content that doesn't fit the state chain, then the state chain needs adjusting.  Remember that state chaining still allows you *fault tolerance,* and still, we choose to minimize the faults that would distract.  These rules combined with your training in remaining flexible onstage guarantees an effective presentation, every single time!
      Create Content that Aligns with State Chains   This is how and why you'll deliver congruent presentations that wow your audiences.  Our content alignment strategies will not make you a more deliberate speaker, they'll guarantee you greater audience response potential, message retention, and likelihood of them taking action in response.  (Salespeople, this means... more closing!).
      Unleash your Inner Influencer  In the past, you've perhaps been so focused on your craft as a speaker, that you haven't given yourself enough opportunity to play and experiment.  When you shift from just wanting to get it right, to being not only willing to fail but becoming willing to experiment... then your journey into self-discovery onstage reaches the transcendant.  Because then you'll be willing to fail small in your experiments, while succeeding HUGELY on your main presentation.  Note:  this is when you stop overgeneralizing that something either "worked" or "didn't work."  Some things work a charm, some things need improvement.  That has always and will always be true!
      Leave your tribe's adulation intact, and go back to school privately!  Perhaps you're famous and successful already.  Maybe you feel you can't afford to be perceived by your tribe of followers as a student anymore.  We understand.  Which is why we're offering an excellent environment in which to exorcize your "last few remaining demons" as a speaker!  If you know you're great on stage, and you have ample evidence of how to wow audiences... then maybe this is an unprecedented opportunity for you to tackle the few remaining things that need a great outside perspective, without it impacting your tribe.
      Improve and Optimize Your Story-telling!  There are a range of skills important for effective story-telling.  We train them all, and they include:  High self-awareness, high external awareness, an understanding of pacing and leading language, an ability to stay concise, an intention to keep your state-chains clean, management of your pace without going off track, and a skill for making your stories relevant for your audiences.
Develop and Refine Your Speaking Business Model
  Some of you only want to become better at speaking so that you can use this skill in a wide array of contexts.  Some of you have more lofty business ideas for your speaking skills.  If your business model needs some master-mind'ing, we'll do our best to help you build your dream, intelligently.
      Join me at "Speaking Ingeniously" Level 2!  I promise you more 'knock-your-socks-off' training experiences and new skills!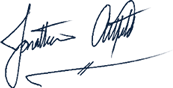 Jonathan Altfeld
Mastery InSight Institute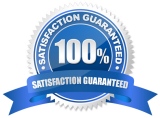 Our
RESULTS & SATISFACTION Guarantee
We're committed to delivering far more value to you than you pay in tuition. And we're confident enough in our ability to do that for anyone, to offer you this guarantee: If you're not 100% satisfied that this seminar program truly and measurably helps you to transform your ability to speak on stage, remove/reduce any fear of public speaking, and generally make your platform skills much more compelling, simply let us know at any point through the first 2 days and we'll refund your US$ tuition paid (less a 4% admin fee). More info is shown on our policies page.
author: Jonathan Altfeld