Sales Training with NLP, with Jonathan Altfeld
For those who don't earn a Flat Salary,
or are planning to go into Sales:
Does your Income vary based on 
how you sell your product or service,
OR on how effectively you communicate?

Most sales training is about WHAT to do.
But the HOW... is FAR more important!

You need to know HOW to sell.
NLP will help you earn more.
We take the risk;  we guarantee it!

Now Enrolling for Orlando, FL, May 19 - 21, 2018 (Sat-Mon)
Dear Sales Professional,
(or even if you hate "sales", but need to get more clients and customers!)
      Most sales prospects automatically view salespeople as (worst-case) Charlatans, and (best-case) out for their own gain at our expense.
      So whether you like it or not, they've got hidden concerns about YOU."
      But, but... "NOT ME!" you explain. After all, you're ethical. You don't want to sell them something they don't want or need, or can't use and get value from. Right?
      And while *I* believe you, it doesn't matter what I believe. And unfortunately, it also doesn't matter what you believe about your ethics or your value, when it comes to having a client want to buy your product or service.
What matters in sales is what prospects are thinking and feeling on the inside, when they're evaluating you.
      Which means, everything you do in selling is about the perceptions you create. You're either creating all the right perceptions in the perfect sequence and eventually creating a sale, or you're falling into any of 1000 pitfalls along the way, and missing the sale repeatedly.
      You may very well be a gifted expert on your product or service. But if you haven't spent a great deal of time studying Psychology, or NLP or related fields, then you're NOT an expert on how people create the perceptions in their minds that either lead to decisions, or not.
      And then the method of selling you've been using is akin to saying "but, but, but... But I built a better mousetrap!"
      And guess what:
Nobody cares that you built a better mousetrap.
      As you already know, or you wouldn't be reading this page, the world isn't beating a path to your door, and sales will never be automatic for most salespeople.
      So, what can you do???
You really need to go back to school on your sales process.
      And not next year; not next month. Now. Waiting or procrastinating is poison.
      Whether or not you get live training, whether or not you find a gifted sales coach, you really need to educate yourself about what's working & not working in your sales process, and keep tuning it. Otherwise, best-case, you keep making the sales you're currently getting while inflation keeps rising. And I don't want to think about worst case. That's like a choice between a slow death or a fast death. I don't want either!
      Think about it: Change & growth isn't just inevitable, it's necessary.
      Unless you begin to categorize what you have and have not been doing when selling... into the following four categories... then you're leaving VAST sums of lost money on the table.
What you're doing that is creating VALUABLE perceptions of you & your product/service... (keep doing more of that!)
What you're doing that is creating SALES-KILLING perceptions of you & your product/service... (train these OUT of your behavior Pronto!)
What you're NOT doing that is creating VALUABLE perceptions of you & your product/service... (keep not doing these things!)
What you're NOT doing that is creating SALES-KILLING perceptions of you & your product/service... (you need to do something different, ASAP)
      Because of our expertise in developing more targeted and intentional perceptions in the minds of others, we'll help you do the above, and then train how to optimize what you're doing, even further.
      That, my friend, is why...
an accelerated course on "designing" and then creating optimal customer perceptions would be so incredibly valuable for you.
      It wouldn't impact your valuable time much, either. You'd leave your business on a Thursday with one set of sales performance stats, and arrive again on Monday armed with new ideas and skills ready to start building a NEW and more impressive set of sales performance stats. Only 3 days.
      And... you actually have an unprecedented opportunity to do this, coming up in May 2018!
Do you Want or Need More
Compliance from Other People?
Want an accelerated "NLP in Sales" Course?
You've Found the Right Page!
      Sure you do. You want to be ethical, you don't want to be pushy, but you need to become more influential, and at some level, you know it.
      What would be nice, fantastic even, is as much concrete NLP Sales, NLP Selling and NLP influence skills as you can get -- in as short a time as possible. Not many people are offering this, as you may already know.
      What I know, however, is that there are some trainers out there who regularly charge $3000+ for a few days of training people on JUST "Eliciting Values." Just NLP Values Elicitation, alone!! There are also some who charge the same for a day of JUST Sensory Language Skills -- how to speak to people who are more Visual, Auditory, or Kinesthetic. I even know of someone who consults with companies at $5000 a day JUST to train people how to get rapport over the phone. And while the companies that hire those people don't know any better, all those examples strike me as incredible wastes of money for far too little skill.
      So to solve that problem, I put together this 3-day accelerated & targeted NLP Sales course.
In just 3 richly-packed days, you'll get far more from 
our NLP Sales Training than what some other
training companies are charging businesses $5000+ for.
You'll learn how to...
Grease the Wheels of Persuasion (and why you failed to close more sales in the past, when you didn't do this).
Create a More Captivating You (which in turn creates more captive audiences for your message!)
Improve Prospects' Perceptions of Your Intrinsic Worth (and thus, become what Malcolm Gladwell calls a MAVEN).
Create Richer Internal Representations (and thus, Evoke Stronger Responses from people)
Finally Understand what Drives/Motivates People (& thus bridge your offer to other people's needs -- thereby closing more sales for the right reasons!)
Build the Belief System of a GREAT Salesperson (by smashing through your own limiting beliefs and constructing rich, bulletproof ones!)
Turn any problem into an opportunity (while reducing the impact of any objection)
Speak to People's unconscious wants/needs ( and thus make the idea of "resistance" irrelevant).
Make NLP Sales Techniques More Natural, With Improved Timing
      We aim to deliver all of the above and quite a bit more during this two day "NLP & Sales / Selling" training. You'll learn to get More Yes Answers and Greater Compliance in Business and Sales settings. And unlike all those other seminars we mentioned above, who are training a scant selection of one or two of these areas for thousands of dollars, and don't tell their audience in advance what specifically they're going to learn...
Don't just take our word for it. Here's what our students said!
"Looks & Sounds great;
What exactly can I expect to gain from attending?"
Day One:
2 Hours NLP Rapport Skills (training & exercises)
1 Hour on NLP Voice Coaching (training & exercises)
1 Hour on Personal Charisma, Eye Contact, Smiling, & Peak NLP States
2 Hours on Sensory Rich NLP Language Patterns (instruction & exercises)
2 Hours on the Power of Listening - NLP Values Elicitation & Exercises
Day Two:
1 Hour of Personal NLP Belief Changes for the audience:
1 Hour on NLP for Sales & Playing to People's Values incl. exercises
90 Minutes of _some_ NLP Belief Change patterns (Sleight of Mouth) including Objection-reversal exercises.
1 Hour of "the AGREEMENT FRAME" including exercises.
1-2 Hours of "Hotseats" -- Several Participants go up on stage with me (NLP Trainer Jonathan Altfeld) and share their best SHORT sales pitch with the audience. Jonathan will "tune" and modify the sales pitch into an NLP Sales Pitch to be more effective.
1 Hour of "Asking for the Close "-- NLP Closing Techniques for Closing the Deal.
Day Three:
Day three is your personal supercharger day... the day that every past NLP Sales Wizardry attendee in the past wished I had built into the previous 2-day Sales courses I'd taught.
During the two days above, you're likely going to be blown away with lots of great material you'll want to delve deeper into.  
And/or, you'll have ramped up your self-awareness so sufficiently, that you'll have learned that you've got stuff you need to work on.
Day three is scheduled so that you get 1-on-1 coaching from Jonathan while working on these areas, and so that you and the group can delve more deeply into the areas that fascinate you the most.  Here are some of the topics that have come up for Sales Wizardry attendees in the past, that would have gotten attention on a day 3:
More time learning how to manage emotions.
More practice and skill-refinement with anchoring yes decisions.
More coaching and empowerment by crushing limiting beliefs and hesitations around asking for the close, or cold-calling, etc.
More great examples of objection-handling "sleight of mouth" patterns.  (Jonathan just makes it sound SO annoyingly easy!).
Developing a better sense of timing or cadence for your sales process.
Just a taste of the outstanding 1st-Class Treatment
that you can expect at our NLP Sales Wizardry workshop:
      You can expect a reference manual with more information on all these topics. You can also expect coffee/tea/water/snacks throughout the course, another $40 value when you count what hotels charge for this.  You can expect a free copy of one of our $99 NLP Skills-Builder DVD sets.
      Many people take years to get good at some of these skills. Fortunately, I'm very, VERY good at training these NLP Sales skills, so we'll make the best use of those 3 days. And secondly, we'll use the newest accelerated learning & training methods to ensure you gain maximum retention of the NLP Sales material taught.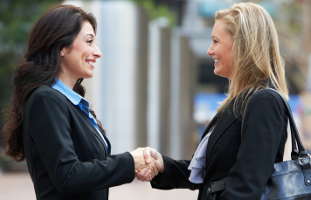 OK, so I'm Interested. How do I secure my place?"
      So, for the three full days of NLP Sales Wizardry training, the manual, with a 20-student maximum to ensure we get time to address your personal questions/needs... we're not charging either $5000 or $3000, as some sales training organizations do, for far less skills!
      Our tuition for this course ranges from $595 to $895, depending on how early you sign up.
Every Attendee gets this $99 bonus just for attending!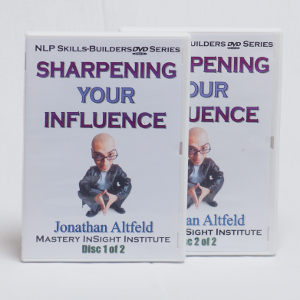 FREE ($99) DVD-Set for Every Delegate!
I'm going to extend a FREE copy of one of my double-disc DVD-Sets entitled "Sharpening Your Influence" to every single attendee of this course (or, pick a different title from my library of equivalent or lower cost IF our records show you already own that title). Get registered ASAP!
The DVD-set will be provided to you at the end of the first day of the course. (See details on your tuition-back-guarantee, good through lunch on the first day).
If you've already decided to attend, then Click Here Now!
What? A $159 bonus to the first 10 people who sign up?
      We like to "guarantee" this course EARLY, so we incent the first 10 registrations with an additional ethical $159 bribe.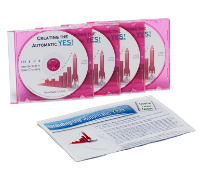 FREE ($159) 4-CD-Set to First 10 Sign-Ups!
I'm going to extend a FREE copy of my "Creating the Automatic YES" audio program to each of the first 10 people to register for this course (or, pick a different title from my library of equivalent or lower cost IF our records show you already own that title). Get registered ASAP!
This CD-set (or MP3-set) will be provided to you at the end of the first day of the course. (See details on your tuition-back-guarantee, good through lunch on the first day).  *not offered to repeat attendees @ 50% discount tuition.
      If you've been to or heard about other non-NLP sales training courses, you'll likely agree this rate is quite reasonable, perhaps even low by comparison to some.  Still, no one wants to waste money on something that won't provide clear measurable value.  After all, any sales training really ought to pay for itself in improved sales skills and more or higher sales closings.  And that's why I'm confident enough to remove ALL the risk from your decision-making process. I want this to be an EASY choice to make. So: I'm offering a full money back guarantee on the tuition, good up through lunchtime on the 1st day of the course.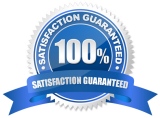 Our
RESULTS & SATISFACTION Guarantee
We're committed to delivering far more value to you than you pay in tuition. And we're confident enough in our ability to do that for anyone, to offer you this guarantee: If you're not 100% satisfied that this seminar will truly and measurably help improve your sales skills, increase your close ratio &/or improve your prospecting and qualifying, simply let us know at any point at/by lunchtime of the 1st day, turn in your materials before the afternoon, and we'll refund your tuition (by check, within 2 weeks). More info is shown on our policies page.
      Frankly, if that isn't enough to help you make the choice to step up and take some training that will definitely impact your bottom line in a positive way, I don't know what would help you to do so. I'm in business because I enjoy helping people get the results they desire.
      So I guess the only question I have now is: how much do you believe you deserve to be more successful?
Sincerely,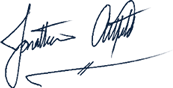 Jonathan Altfeld
President
Mastery InSight Institute
P.S. Remember, you'll get a reference manual, refreshments and snacks throughout. You'll also get a free copy of one of my "NLP Skills-Builders" DVD-Sets, "Sharpening Your Influence", or an equivalent value product, if you already own that. That's an additional $99 value.  Total value of all the extras everyone gets is $139 - though the reference manual will be significantly more valuable to you than that over time.
P.P.S. We'll be training in Orlando, FL, May 19-21, 2018 -- 9:30am-5:30pm
P.P.P.S We've given you every reason to sign up, including a full money-back risk-free guarantee good through lunchtime on the first day of the course. Good luck getting "Dale Carnegie" with their 80-year-old methods to offer you that!! Yes, that's right, Carnegie's "How to Win Friends..." book was published in 1936! Ancient history.
P.P.P.P.S. Lastly, if you're one of the 1st-10 to sign up, you'll get a FREE copy of my "Creating the Automatic Yes" 4-CD-Set, or an equivalent value product, if you already own that. That's an additional $159 value for being in the 1st 10 to register! (Provided at the end of the 1st day of the course)